What Is B Radio?
B Radio are Ofcom licensed Community Radio Stations based in Reading and Farnborough, broadcasting to Berkshire, and Hampshire and Surrey.
Community Radio Stations are run on a not-for-profit basis and are designed to provide social gain and community benefits to the station's target community.
B Radio serves the under 40 age group in Reading, with a focus on the 15-30 age group.
Not only do we provide training courses within our studios, but our output also provides promotion for local charities and not-for-profit organisations, provide discussion and conversation around relevant matters that are important to our target audience and provides an outlet for young people to showcase their talents.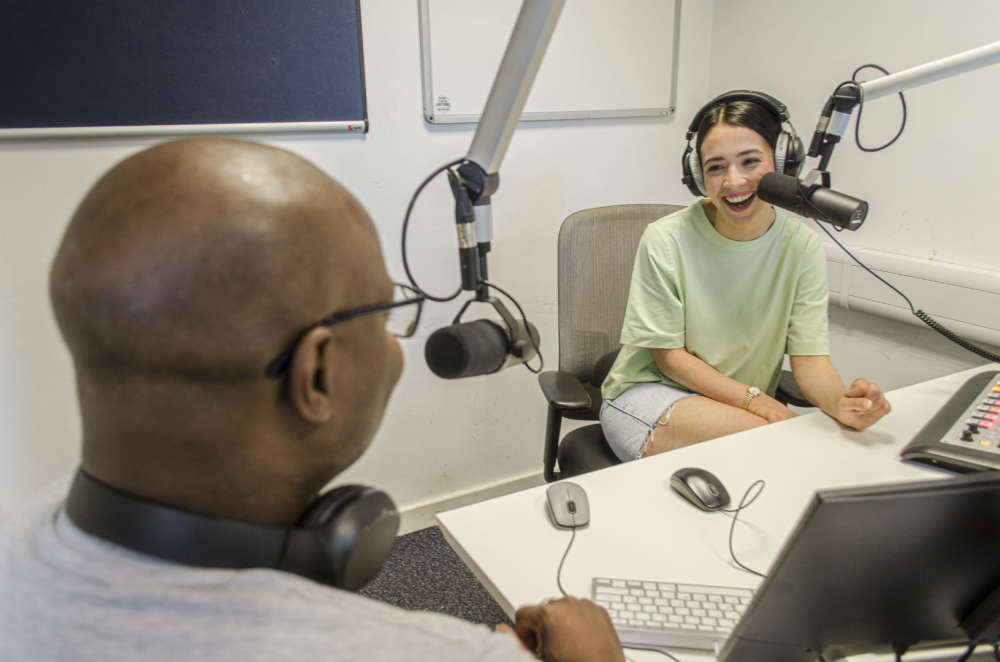 Get updates...
Complete the form and we'll add you to our VIP Club, keeping you up to date with our launch plans, and letting you know when we'll be on air!
How To Listen...
Tune in to B Radio in your car, at home and at work on 95.6 fm in Berkshire and 106.5/DAB in Hampshire & Surrey, as well as online through the app.
Find out more about how to listen
How To Get Involved...
B Radio enables the local community to get involved - from contributions to our programming through to volunteering.
B Radio is here to support local events and groups by proving on-air promotion. You can get involved by telling us what your group is up to, and adding your events to our Guide.
As a Not-For-Profit Community Radio Station, B Radio relies heavily on volunteers from presenters through to admin and production. Even if you have Microphonebia, there's still lots to get involved with outside of the studio! It's a great way to learn new skills, add experience to your CV and make new friends too.
Here are some of the skills we need:
Presenters (previous experience not required)
Producers
Reporters
Social Media Content Creators
Administrators
Volunteer Co-ordinators
Marketing/Promotions
Sales
And more... (tell us your skills and we'll often be able to find you a role!)
How To Support B Radio...
B Radio is a not-for-profit organisation and relies on the support of the local community to operate. Businesses can support B Radio by sponsoring us or advertising on B Radio.
Get In Touch...