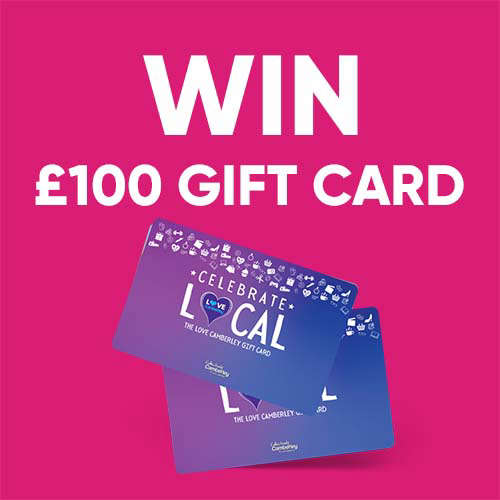 We've teamed up with Collectively Camberley to give you the chance to WIN! £100 Love Camberley Gift Card.

Collectively Camberley is a not-for-profit organisation who are funded by and work for over 380 businesses within Camberley Town Centre. Their mission is to make Camberley a destination of choice for shoppers and visitors, as well as a thriving location for residents and businesses alike. Follow them on social media @LoveCamberley to keep up to date with all things Camberley!
Support some of our amazing local businesses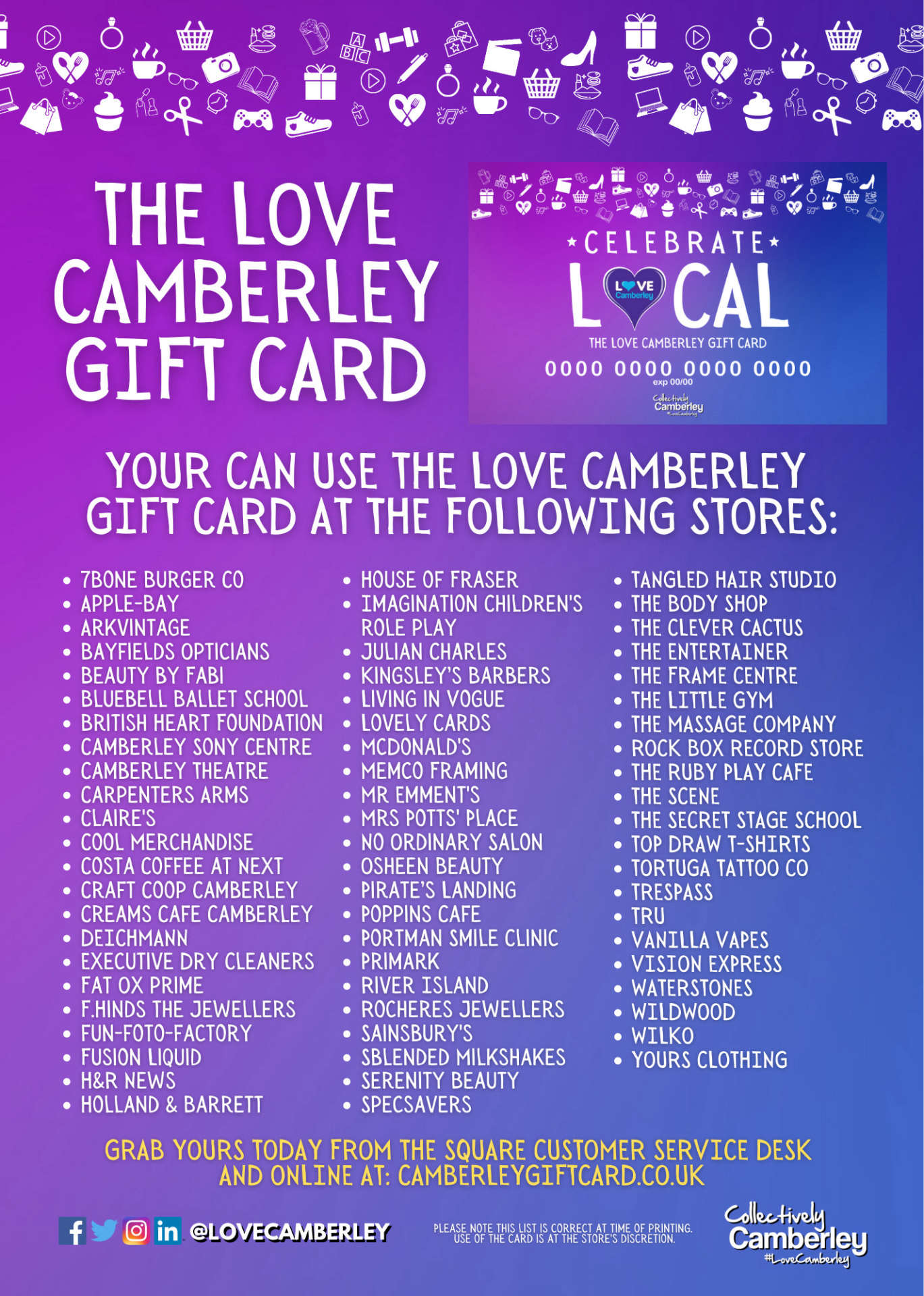 Enter for your chance to WIN!
THIS CONTEST CLOSED ON 15 OCT 2021
🎉 Congratulations to our winner, Anna from Farnborough

*Gift card must be collected from B Radio or the Collectively Camberley office. Businesses that redeem gift cards are subject to change without warning.